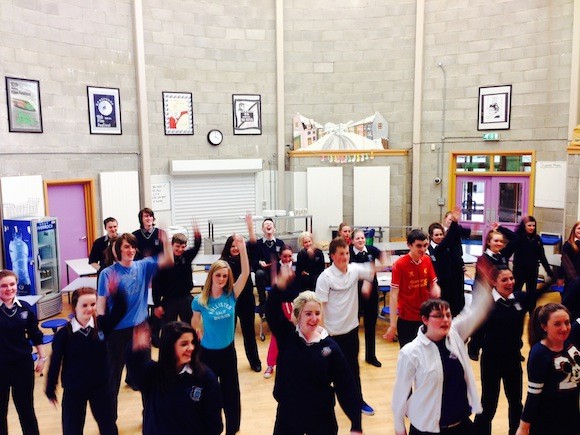 Rehearsals are now well underway for Mulroy College's Annual Variety Show….as our behind the scenes pix show!
Highlights of this year's show will include extracts from Hairspray the musical and Blood Brothers, to mention but a few!
As always there will also be some scintillating individual acts on view as well.
Sources tell us that the cast and crew have been working very hard, fine tuning their performance for the big night under the watchful eye of Ms. Nicola McBride and Bridgín Carr!
This year's show is on Friday, December 7th in An Grianán Theatre, Letterkenny. Tickets are now on sale from An Grianán Theatre box office 074-9120777, priced at €10
Tags: