Four young people had a lucky escape when their car was involved in a serious accident on the outskirts of Buncrana last night.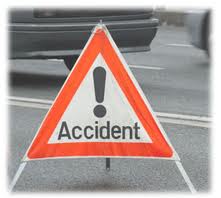 Such was the impact of the single vehicle crash that the engine was thrown out of the vehicle.
The car flipped over onto its roof and the emergency services rushed to the scene of the accident at Lisfannon.
The four young people in the car, all believed to be from Derry, were not understood to be seriously injured.
Tags: