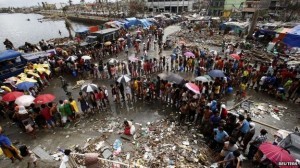 Quiz-goers in Letterkenny put their thinking caps on tonight and raised more than a thousand euro to help victims of the Philippine Typhoon Disaster.
Organiser Catherine Kelly said she was overwhelmed by the support from the community and thanked sponsors for their help in making the event at Arena 7 a success last night.
She said: "It was organised at the last minute but it was great to see so many people come out. We have members of the Filipino community working in our hospitals and other areas in Donegal and it's important to show our support for them."
A total of €1,420 was raised on the night.
Mary Grace Alegarme of the Filipino Irish Society of County Donegal, was delighted with the fund-raising night.
Thanking everyone, she said:"On behalf of the Filipino community in Donegal, we would like to thank you with all our hearts for all the donations and collections for the people affected by the disaster."
Tags: