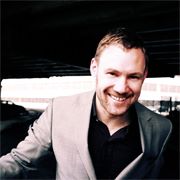 DAVID Gray will play in Letterkenny in a fortnight's time – but tickets have already sold out.
Fans throughout the country were asked to register an interest in seeing him several weeks ago and those who did were selected randomly this morning and received email links to buy their tickets.
Gray picked the venues around Ireland based on the responses from fans and was inundated with thousands of requests from Co Donegal.
On Monday December 2nd at An Grianan Theatre he'll be playing songs new and old with a very special band featuring Caroline Dale, David Kitt, Lisa O'Neill, Niamh Farrell and Robbie Malone.
Lisa O'Neill will also play a supporting set at 8pm. Doors will be at 7.30.
"So this is it folks," said Gray today.
"After great deliberation, numerous rewrites and lots of to'ing and fro'ing, the final draft of the Irish Tour is nailed down and ready to go.
"The reaction to the whole concept of this tour has been fantastic and I want to thank everybody for the tremendous response. It's been wonderful to get a direct read on some of the passion and enthusiasm that's out there. I get the feeling that these shows are going to really lift off.
"I've had so many requests that it was impossible to fit them all in to such a small touring window. Clearly, quite a lot of fans are going to be disappointed. To all of them I can only say sorry that it didn't work out this time around, see you all next time!
"We've started sending out links to buy tickets so keep an eye on your inbox. Links will be sent out randomly to those who applied for each location."
Tags: