A dead whale measuring more than 20 feet long has been washed up off the coast of Co Donegal.
The massive creature, suspected to be a Sperm whale, was found at Maghera Beach at Ardara this morning.
It is not known if the animal was alive when it was washed up.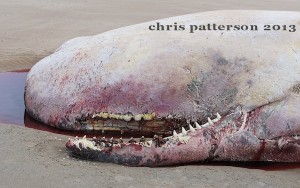 There are deep pools of blood surrounding the whale where it has been embedded in the sand.
Local amateur photographer Chris Patterson came across the whale after being told about it by a local farmer.
"I walk the beach a lot and I have never seen anything like this washed up before.
"I was told about it and I went over for a look. I couldn't believe how big it was. It must be up to 23 feet long.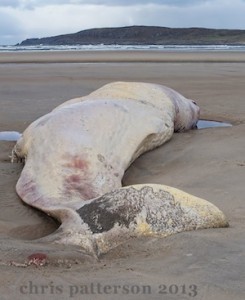 "There is a lot of blood coming out of it and I don't know how long it has been dead or how it died," said Chris.
Donegal County Council has been alerted to the incident and are expected to examine if action is needed to remove the creature form the beach.
Chris added "The birds have already been at it and although it doesn't smell just yet, I think it will only be a matter of time.
"Thankfully the beach is quiet this time of year. If it was summer then this would have caused a lot of problems."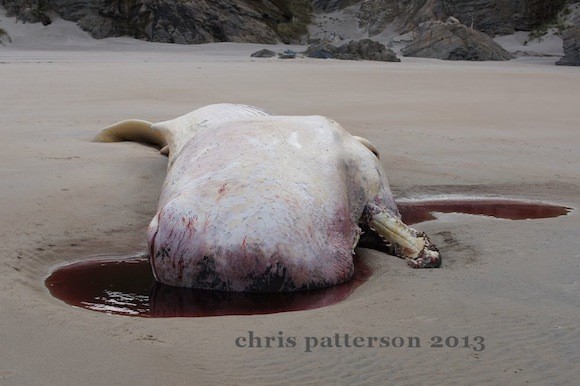 Tags: