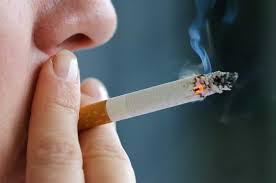 A total of 18 Primary Care Centres and Health Centres in Donegal will introduce a tobacco-free campus policy on Monday, 2 December 2013.
From that date, it will no longer be possible to smoke anywhere on these Primary Care Centre or Health Centre grounds; for example, entrances, doorways, walkways, internal roads, car parks or cars.
The Primary Care Centres and Health Centres that are leading the way in this initiative are:
Convoy Health Centre
Manorcunningham Health Centre
Lifford Old Health Centre
Muff Health Centre
Malin Health Centre
Quigley's Point Health Centre
Letterkenny: ARK Medical Centre
Letterkenny: Scally Practice
Rathmullan Health Centre
Brianleck Health Centre
Doochary Health Centre
Fintown Primary Care Centre
Dunfanaghy Health Centre
Glenties Health Centre
Bundoran Health Centre
Mountcharles Health Centre
Dunkineely Health Centre
Killybegs Health Centre
As healthcare providers in Donegal, these Primary Care and Health Centres are committed to reducing the use of tobacco and its harmful health effects.
The Tobacco Free Campus Policy in the 18 Centres aims to create a healthier, smoke-free, clean environment for the clients, staff, visitors and contract workers.
Dr Gearoid O'Rourke GP said lung cancer is the commonest cause of cancer death in men and women.
"In fact lung cancer kills more people than do the next three common cancers combined. Yet lung cancer is almost entirely preventable.
"About 1,650 people in Ireland die from lung cancer every year. Smoking cigarettes is by far the biggest risk factor and is responsible for 90% of cases. There are over 4,000 chemicals in every cigarette and at least 55 are known to cause cancer.
"The risk of developing lung cancer is also dose dependent. For example, if you smoke just one cigarette a day, you are three times more likely to get lung cancer than a non-smoker. However, if you smoke more than 20 cigarettes a day, you are 20 times more likely to get lung cancer than a non-smoker.
"Even if you do not smoke, 'passive smoking' can increase your risk of developing lung cancer. Research has found that non-smoking women who share their house with a smoking partner are 27% more likely to develop lung cancer than non-smoking women who live with a non-smoking partner.
Fiona Boyle, Smoking Cessation Advisor, HSE Donegal says, "The HSE has set a target of introducing a Smoke-Free Campus Policy to all health campuses by 2015.
"We are introducing this policy in one third of Donegal's Primary Care Centres on Monday, 2 December. We are urging all doctors and allied healthcare workers to support the Tobacco Free Campus Policy initiative and join with us in sending a clear, strong and unambiguous message against Tobacco.
"The Tobacco Free Campus policy will lead to a better health outcome for patients by treating tobacco addiction as a care issue and we are actively promoting smoking cessation to support patients to quit. The introduction of a Tobacco Free Campus policy will take time but the success of this type of policy in other places, such as on the Letterkenny General Hospital campus, indicates that the majority of people support the policy. Introducing a tobacco-fee campus policy sends a clear message that these Primary Care settings are committed to protecting and promoting the health of their patients, staff and all who visit the centres."
The HSE Donegal Smoking Cessation Service is supporting this initiative by offering free support to anyone wishing to quit tobacco in any of the 12 clinics throughout Donegal.
If you wish to avail of this service, you can contact Fiona Boyle on 087 – 2514790 or Catherine Coleman on 087 – 6913777 for details or to make an appointment.
HSE staff who join the Donegal Smoking Cessation Service will also be supported with six weeks free Tobacco Dependence Treatments i.e. NRT patch, to support their quit attempt. The HSE has also developed a QUIT campaign to provide supports for people who want to quit smoking which is available on www.quit.ie or National Smokers' Quitline on 1850 201 203.
Tags: