A man was rescued from a housefire in St Johnston this evening.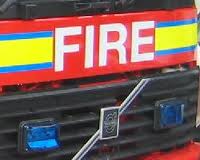 The fire broke out at a house in the townland of Transallagh after 5pm.
The lone occupant of the house escaped without any injuries.
The fire service were still at the scene at 7.45pm.
A full investigation into the cause of the fire has now been launched.
Tags: