The winner of last week's fantastic hamper from The Counter Deli was Rosemary Gallagher from Drumkeen. 
To be in with a chance of winning this week's hamper all you have to do is answer the following question – Name one of the items you can get from one of the hampers at The Counter Deli. 
Send your answers to info@thecounterdeli.com

And Letterkenny's newest arrival in the world of artisan food and wine, www.thecounterdeli.com, certainly proves that.
Owner Richard Finney has a wealth of experience in knowing that little extra special treat people want at Christmas – but at the right price.
And so it's no wonder that his hampers at www.thecounterdeli.com are becoming Christmas favourites even before a decoration has been put up in most houses this festive season.
Donegal Daily has teamed up with www.thecounterdeli.com to offer one lucky reader a chance to win a FREE hamper each week for the next four weeks.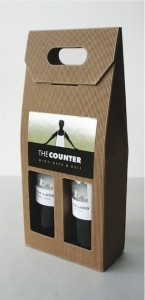 There are no trick questions or expensive phone textlines.
All you have to do is to like and share this post on Facebook and visiting the www.thecounterdeli.com Facebook page certainly won't damage your chances!
Meanwhile, why not browse down through this article and see all the delightful goodies www.thecounterdeli.com has on sale.
You'll be surprised at the range but even more delighted at the value!
Tags: