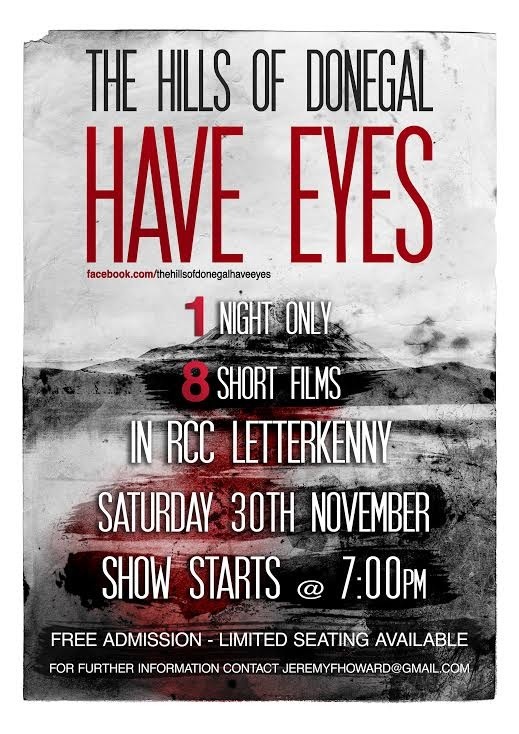 The Hills of Donegal Have Eyes is an anthology movie comprising of 8 different short films, all made here in Donegal by local talent. Although each of the films are very different from one another, they will be shown in sequence for one night only – tonight –  in the RCC Letterkenny.
Organised by Jeremy Howard and Emmet Griffin, the purpose of the event was to bring together like-minded, talented, creative people who may not have been aware of each other before.
Starting with the theme of Donegal and the horror genre, people were invited with an interest in making a short film to take part. There was a good deal of interest from all around the county, as well as Actors, Writers and Directors from around the country. A pool of talent, all with varying degrees of film-making experience, quickly came together.
Entry is to the screening is FREE. It is tonight at 7pm in the Regional Cultural Centre. Although not rated and open to all age groups, we would advise that some of the content may not be suitable for young children.
An exhibition of the films and artwork inspired by the films will also be opening in The Glebe Gallery this evening at 9.30pm curated by Jeremy Howard, Adrian Kelly & Aoife O Donnell. Live music on the night will be supplied by Celtic punk rock outfit The Pox Men.
Tags: