A fault with Ulster Bank debit card users has caused major difficulties in stores and petrol stations across Donegal tonight.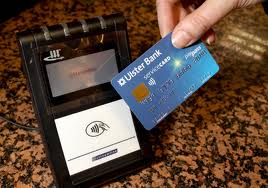 The bank has confirmed that it has encountered an issue and many of its cards are not processing at tills.
Some people have been forced to leave groceries at stores because their cards could not be processed at some supermarkets.
One woman said she could not pay for her groceries at Tesco in Letterkenny.
Another well-known Letterkenny petrol station has been forced to take the names of people who have filled up their cars but could not pay by their Ulster Bank debit card.
The bank has confirmed it is an issue across the country which they are working to address.
An Ulster Bank spokeswoman said: "We are aware of the technical issues being experienced by customers and are working to get them fixed urgently. We apologise to customers for the inconvenience caused."
Last year customers of RBS, Ulster Bank and NatWest were affected by a massive IT failure which the banks attributed to a "glitch".
Customers at the bank were unable to access funds, suffered delayed payments and could not view correct balances for several weeks after a software update applied to Ulster Bank parent company RBS's systems was corrupted.
The group was forced to pay out tens of millions of euro in compensation to customers affected by the issues, which were most severe at Ulster Bank.
Tags: