Senator Brian Ó Domhnaill has described as 'alarming' the news that waiting lists for orthodontic treatment in Co Donegal have soared by over 900% over the past two years.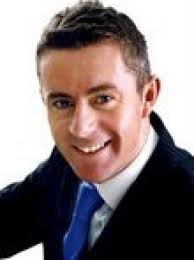 The number of Donegal patients waiting for orthodontic has jumped from 458 patients in July 2011 to 4,127 at the end of November 2013. On top of this, there are 663 patients waiting for an initial assessment – that's up from 237 in July 2011.
Senator Ó Domhnaill has described the delays as unacceptable and said it's yet another system of the deepening crisis in the healthcare sector in Donegal.
"This is just the latest example of the chaos in the health care sector as a result of total mismanagement by the Health Minister James Reilly," the Donegal Senator said.
"Patient waiting lists across a range of areas have soared over the past two years and there seems to be no end in sight. Now, we see that the list for orthodontic treatment is up by a shocking 900% since 2011. This is as a direct result of Minister Reilly's mismanagement.
"I have raised this issue with the Minister and the HSE on several occasions. It's deeply frustrating that they still seem to be ignoring the problem. In the meantime, waiting lists continue to rise while services are cut.
"It is outrageous that the Health Minister would allow waiting lists for any health service to increase so dramatically. His failure to act is an insult to the patients who are waiting for treatment. The Minister needs to tackle this problem immediately."
Tags: