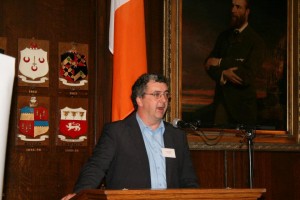 DONEGAL TD Thomas Pringle has today called for the Christmas Bonus to be restored to those who have faced the brunt of cutbacks over the last few years.
"There is no doubt that the return of this bonus, which was equivalent to 100% of the normal weekly payment, would have a massive impact on many people including pensioners, one parent families, the unemployed and carers who rely heavily on their social welfare payments and have faced a lot of hardship in recent years," he said.
"I don't think double what they get in one week for Christmas is a lot to ask for and I know for a fact that the hardship people are going through in Donegal and all over the country has made it impossible for people reliant on these payments to save for Christmas, with some getting themselves into serious debt from taking out loans.
"This measure would cost €260 million, but that does not take account of the extra revenue that would be generated through VAT and Excise Duty receipts from people spending the bonus.
"When this payment was scrapped in 2009 Labour said that Fianna Fáil had cancelled Christmas. It's now in Labour and Fine Gael's hands to relieve some of the pressure that has been unfairly put on these people's shoulders, and I commend fellow independent TD Patrick Nulty for putting this issue on the table.
"I will be putting pressure on the government to reintroduce the Christmas Bonus and I would encourage everyone to contact their government TDs to that effect," stated Pringle.
Tags: