The emergency services are at the scene of a three car smash in Inishowen.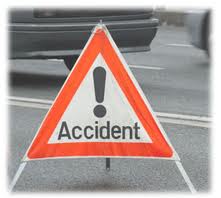 The accident happened at about 3.30pm at Aught outside Muff.
It is understood one of the cars has been badly damaged in the crash.
There are three ambulances and Gardai at the scene.
However it is not known if there are any serious injuries to those involved.
One eye-witness told Donegal Daily that one of the cars looks to be badly damaged.
"IT looks pretty bad but I can't tell if anyone is injured. One of the cars is in a right mess and there are three ambulances there.
"Hopefully nobody is seriously injured but it does look pretty bad," said the man.
Tags: