MARTIN McGuinness has led tributes on the death of Nelson Mandela.
The father of the democratic South African nation died earlier this evening, surrounded by close family and friends. He was 95.
Mr McGuinness had met Mr Mandela on several occasions.
There were close links between republicans and the ANC during the conflicts in both countries.
The Derryman tweeted this picture of Mr Mandela tonight.
"So sad to hear our dear friend #NelsonMandela, freedom fighter, peace maker & reconciler has died.#Madiba," said McGuinness on Twitter.
Donegal TD Padraig Mac Lochlainn said simply: "The great man has passed on. May his noble soul rest in peace."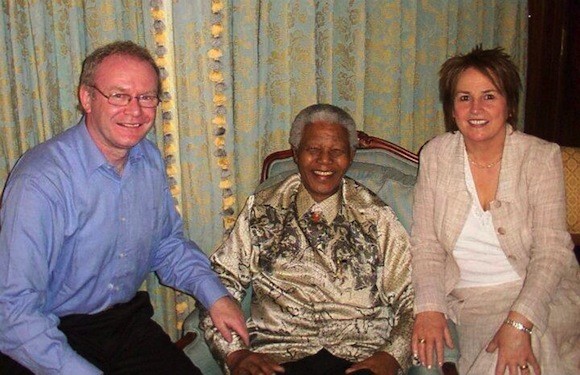 Tags: