Killybegs driving instructor, Diane Harvey, has been named Approved Driving Instructor of the Year by the Road Safety Authority for the second successive year.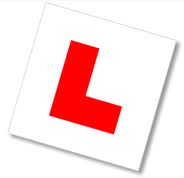 This is a unique achievement which no other driving instructor in Ireland has earned.
She was presented with her "Leading Lights" award yesterday at a function at Farmleigh House, Dublin, by RSA chairman, Gay Byrne.
Said Diane (34): "I am delighted to get this recognition. I was amazed to get the Leading Lights award last year and I never expected to win it two years in a row."
A total of 29 awards were presented under various headings at yesterday's ceremony, which was attended also by sporting great, Mícheál Ó Muircheartaigh and RTE presenter, Ray D'Arcey.
Three years ago, she set up her own business, "D's School of Motoring & Training" and in 2011 she won the Donegal Enterprise Award sponsored by Donegal Local Development Company Ltd.
From the outset, she has focused strongly on road safety and has taken an active part in a number of safety events in conjunction with Donegal County Council and Shell Ireland.
Tags: