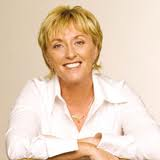 MAJELLA O'DONNELL is to have a mastectomy.
The wife of Donegal singer Daniel spoke as she was reunited with him after he returned from a six week tour.
The couple are planning to spend Christmas in Donegal before going to Tenerife for the New Year.
"I feel great. I think once you have chemotherapy out of the way, you feel on a high anyway because you don't have to go through that – hopefully – again.
"I'm fine, but I will be having a mastectomy but that's prophylactic as they say. That's preventative.
"I don't have it (cancer) at the moment – so anything I do from now on is to prevent it coming back.
"It is a relief, I'm just waiting on the hair coming back now. I never quite took to the wigs, I always felt quite strange with hair that I knew wasn't attached to my head."
Majella had her head shaved on the Late Late Show to raise money for cancer charities.
She and Daniel will be back on the show tomorrow (Friday).
Tags: