Speculation is rife that the Catholic chapel at Letterkenny General Hospital is to close.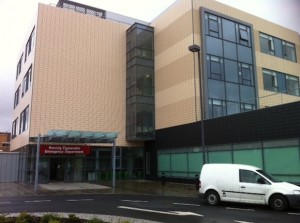 A request for a response to rising speculation sent to the HSE by Donegal Daily yesterday morning (Thurs) has still not been responded to.
However, it has now been revealed that plans have been forwarded as part of the rebuild of the hospital to replace the Catholic Church with a 'Peace Room.'
This room will cater for all religious denominations.
The chapel has been closed since the horrific floods in July wrecked many parts of the hospital.
A number of people contacted Donegal Daily about the reports of a 'downgrading' of the chapel.
Many have pointed out that many elderly people of Catholic background use the chapel on a regular basis.
At present people have to go across the road to St Conals chapel for prayers.
However, it was always assumed the chapel would be rebuilt like many other parts of the hospital as part of the €30 million refit.
Tags: