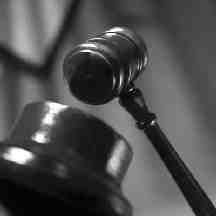 A RALLY fan visiting Donegal for the rally didn't even have a full driving license, Letterkenny Court has heard.
Paul Keenan, from 40 Clooneevan, Haggardstown, Blackrock, Co Louth, appeared in court on his 21st birthday.
He admitted driving unaccompanied on a provisional license – and his car didn't have an NCT certificate.
He was stopped by Gardai while following the Donegal Rally in June.
"Defective cars lead to accidents," Judge Paul Kelly told Keenan when he admitted his car didn't have the NCT.
The judge wanted to know how long Keenan had a learners license; the defendant replied: "Three years."
Judge Kelly asked him: "So why haven't you taken your test?"
Keenan: "I haven't got around to it yet."
The Louth man was fined €250.
Tags: