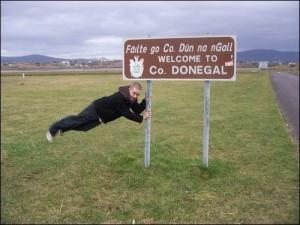 A STORM with hurricane-force winds is on its way to Co Donegal, say forecasters.
The eye of the storm will hit Donegal Bay on Wednesday, with gusts of more than 130km/hr.
Irish Weather Online issued the advance alert today.
It reads: "ADVANCE ALERT for the growing potential of a severe wind storm on Wednesday night, with westerly gusts to at least 130 km/hr.
"A close watch is being maintained on this system which would develop in the wake of a storm currently moving through the northeast U.S. and expected to be in the central Atlantic by Tuesday.
"Although that one will end up near Iceland, models are fairly unanimous in pointing to strong development on Wednesday to the west of Ireland and emergence of a 950 mb low set to track through Donegal Bay towards the Hebrides.
"One model (GFS) is already showing the potential for hurricane force wind gusts in Connacht and west Ulster on Wednesday night, so we are concerned."
Tags: