Lady Lucky has shone down on the Twins Towns again after another person scooped €60,000 on the National Lottery's Telly Bingo.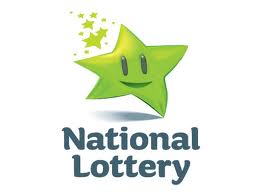 The ticket was bought in the Costcutter's Store in Ballybofey and is believed to have been bought by a local person.
The lovely sum of Christmas cash comes just a few months after the same store scooped a whopping €5.1 million on the lotto back in April.
Owner of the store, Michael Doherty, told Donegal Daily that he is delighted for the winner and is 99.9% sure they are local.
"It's probably not a life-changing sum of money but it will certainly make someone's Christmas an awful lot nicer now.
"The person wants to remain anonymous but I'm 99.9% sure that they are local.
"I really do wish them all the best and I hope they have a lovely Christmas with this money," he said.
Michael said he hopes the shop is on a roll and it could be 'third time lucky' for some early in the New Year.
"I would certainly hope that we might have another big winner in the New Year.
"They say things happen in threes so I would love for another local person to win a big jackpot," he said.
Tags: