The battle for the Donegal North radio license is set for a showdown in March of next year.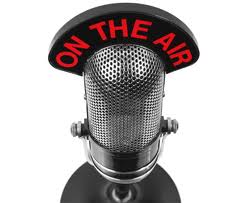 The Broadcasting Authority of Ireland (BAI) has decided that the decision will now go to an oral hearing.
This means that both Highland Radio and the DLFM consortium, led by Charlie Collins, will have to make presentations to the BAI.
It is understood the process could be held in public.
The presentations and questions will be based on the submissions made to the BAI by both Highland and DLFM earlier this year.
Both parties will be allowed to make their presentations and will also be asked to take supplementary questions.
A decision on who will get the license will then be made.
A statement issued by Donegal Highland Radio Ltd said it accepts the decision by the Broadcasting Authority of Ireland for an oral hearing into the application for a ten-year sound broadcasting licence for the North Donegal franchise.
"We look forward to the opportunity to demonstrate to the BAI Awards Committee how Highland Radio will continue to serve the people of North Donegal with the same pride, professionalism and passion that they enjoy and expect from us.
"Since change of ownership in 2008, Highland Radio has increased market share and listenership while diversifying its business model to ensure profitability through the economic recession. Highland Radio looks forward to maintaining our position as Ireland's number one local radio station and increasinginvestment in the North West."
Meanwhile a spokesman for DLFM said it also accepts the decision of the BAI.
"We accept an welcome the decision of the BAI and look forward to the oral hearing in March."
Tags: