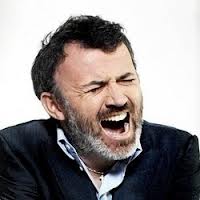 SATURDAY night is warming up to be a barrel of laughs at the Mount Errigal Hotel when Tommy Tiernan takes to the stage.
The hotel has confirmed that an incredible 950 tickets have been sold for the show.
"We've less than 50 left," said Carolynne Harrison from the Letterkenny hotel.
"We're all looking forward to the show, but we've just a few dozen left. It promises to be a great night.
Tags: