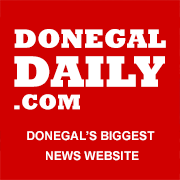 EIRCOM says extra crews are working this weekend to re-connect hundreds of Donegal customers who lost their lines in recent gales.
In response to the continued severe weather forecasts from Met Éireann in the coming days, eircom says it will have 300 crews working through the weekend, as well as a full complement of resources working Monday, 23rd December and Christmas Eve to ensure that as many existing faults and anticipated faults can be repaired before Christmas.
Weather conditions remain very difficult especially in exposed and upland areas but eircom says it wants to assure customers that is doing everything it can to restore service to customers as quickly as possible. All available technicians have been diverted onto fault repairs until Christmas.
Recent high winds and lightning earlier this week have caused widespread structural damage to eircom polls and cables as well as customer's in-home wiring. There are currently over 5,800 reported faults, on foot of the severe weather since last weekend. Both broadband and telephone services are impacted.
eircom crews continue to work nationwide to reach customers without service. Yesterday more than 1,700 customers had service restored and 8,700 faults have been repaired this week.
Network damage is widespread but southern, western and northwestern counties are worst affected including Galway, Mayo, Sligo and Donegal.
We are making every possible effort to restore service to customers who are currently experiencing a disruption to their telephone and broadband service.
Customers are reminded, where possible, to log faults on the "Log a Fault" section of our website www.eircom.ie/logafault or through our automated customer service line 1901. Faults can be reported to either service 24 hours a day, seven days week.
Tags: