Naomh Colmcille are pleased to announce that Francie Martin has been appointed senior manager. Good luck to Francie and the lads for the 2014 season.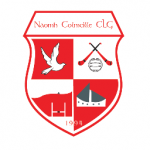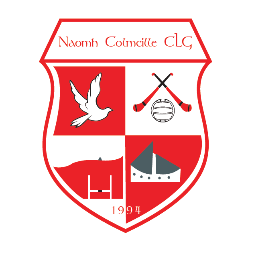 Naomh Colmcille and Fanad Gaels are holding a Fight Night fundraising event at The Silver Tassie, Letterkenny on 16 March 2014. We're now looking for 18 male and 4 female fighters (15 Fights).
Training 2 nights a week for 6 weeks in Letterkenny (starting January 2014). Please Contact Alison
(087 9154559).
GAA National Club Draw. The GAA has launched a National Club Draw as a fundraiser for local clubs, with the draw taking place on 17th March 2014. Prizes with a total value of €30,000 are being provided by GAA Central Council. The proceeds from all tickets sold by Naomh Colmcille will go directly to Naomh Colmcille, and will be used towards the club's 2014 yearly expenditure.
First prize is a trip to the 2014 International Rules series in Australia. Full list of prizes (ten total) can be seen on the club website, Facebook page and poster at clubhouse.
Tickets priced €10 each are now available from Alison Ferry, Paul Callaghan, Adrian Marsh, or any committee member.
Calling all parents, players past and present, and new people in our community. Please consider coming to help coach or help out with our underage teams. Next year we will have 3-4 coaches for all underage teams; 2 lead coaches and 2 assistant coaches. Coaching courses are being provided for new and existing coaches. Please text your name and underage team or teams you would like to be with next year to minor board Chairman, Gerard McFadden (087 2494908), in full confidence. Thank you.
Gaelstart for all boys and girls under the age of 10 starts on Friday January 17th. Fun activities for all. Put in your calendar and get active. Further updates at the start of January.
This year's Lucozade Sport Club Crusade promotion has now finished. Please continue to collect bottle tops in anticipation of next year's promotion. Thanks.
Naomh Colmcille would like to wish you all a very Happy Christmas.
Training and Match Schedule
Training has now finished for the season. Reminder that the use of mouthguards will be compulsory for all players from January onwards.
Naomh Colmcille Weekly Lotto.
This week's winning numbers were 2,4, 6, 9, 19 and the one winner who matched four numbers is Karen Mugan who wins €75. Next jackpot is €4,350. The results for the special Xmas draw are as follows: first prize €100 Rachel/Jordan/Conal McDaid; second prize €75 Patricia Coyle; third prize €50 Jack Conahty; fourth prize €25 David Kildea; fifth prize €10 Rachel/Jordan/Conal McDaid; sixth prize €10 Monica McDaid; seventh prize €10 Patrick Devenney; eighth prize €10 Martin Gallagher; ninth prize €10 Eunan and Joe Lagan Harps. The winning numbers for Saturday 7th December were 6,10,15, 22, 24 and the three winners who matched three numbers were Phyllis Doran, Brendan Hegarty and Looney McGee who won €25 each. The winning numbers for Saturday 14th December were 2, 17, 18, 20, 24 and the one winner who matched three numbers was Angelo and Anne Devenney who won €75,
The club are seeking volunteers to act as Lotto sellers and join the existing rota. The Lotto is the main regular source of fundraising for the club so if you can spare some time to help out it would be greatly appreciated. Contact Breda Friel if you're able to help.
The Club would like to take the opportunity to thank everyone for their continued support of the Lotto as it gives the club the essential means of continuing to give our local kids and adults the chance to avail of a great and healthy pastime.
Tags: