Callous thieves have broken into the homes of two Donegal families on the same housing estate.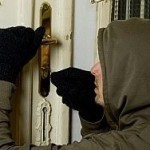 The gang broke into the homes at Glenpatrick Park in Ballybofey.
It is understood that the gang stole  a number of Christmas presents from at least one of the houses.
Both houses were also understood to have been ransacked during the raids.
The houses were both unoccupied during the robberies which took place on Sunday evening last.
However the robberies only came to light last night.
A Garda forensics team are currently carrying out a full investigation into the burglaries.
No arrests have yet been made in relation to the incidents.
Tags: