A gang of callous thieves broke into a Donegal family's home on Christmas day.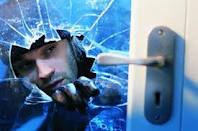 The raiders broke into the home in Letterkenny while the family were out visiting friends.
The gang gained access through a window and robbed a number of items including a television set during the raid at Glencar Park.
After stealing the items the thugs then robbed the family's Honda Civic car.
Neighbours of the family say they are distraught after their home was broken into on Christmas day.
Gardai in Letterkenny have launched a full investigation into the burglary.
They have appealed to anybody who may have witnessed anybody acting suspiciously in the area to contact them.
The Christmas day robbery is the latest in a number of burglaries across the county in recent days.
Two homes were raided in Ballybofey on December 22nd with one family having Christmas presents stolen while they were away.
Gardai are urging people not to leave valuables in view and also to tell neighbours and friends if they re going away for any period of time during the holiday period.
Tags: