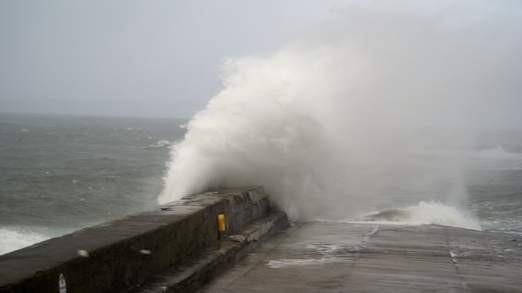 A NEW set of storms will hit Donegal next week bringing more misery for families across the county.
Met Eireann, BBC in the North and online sites say we're not out of the woods yet.
And there are more wind storms on the way – with one potentially coming from the North West, and bringing snow, possible by next weekend.
Today will see any overnight sleet changing to rain, then it will become quite mild again with strong southerly winds 70-110 km/hr.
"This is not as likely to become a severe event, although windy enough," said Peter O'Donnell from Irish Weather Online.
He says Monday and Tuesday will remain unsettled with falling temperatures, near 8 C by mid-day Monday and 6 C on Tuesday (New Year's Eve). By midnight NYE the conditions may be quite bracing and wintry or mixed showers are possible.
New Year's Day will be chilly and showery with potential for some wintry showers mixed in, temperatures in the 1-5 C range.
Said O'Donnell: "The outlook remains uncertain as model guidance gets rather scattered, one theme is a continual parade of windy fronts and near normal temperatures, another is for gradual cooling as northern blocking develops.
"Probably the outcome will be some mixture of these with increasing chances of snow into mid-January. I don't think we are necessarily out of the woods in terms of further windstorms either, but the next one (which could develop some time around 2-4 Jan) is likely to come at Ireland from the west-north-west and involve a windshift from WSW to NNW winds.
"That could open up different areas of the north to strong winds, and result in wintry showers during the windstorm."
Tags: