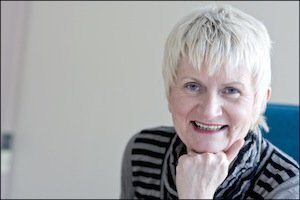 It was totally unacceptable that €3.5 billion in government contracts were being awarded outside the state in a situation where Irish companies could not afford the cost of tenders, an MEP has said.
This was stated by Independent MEP Marian Harkin when she called for the creation of a tender preparation unit to assist Irish companies to pitch for the €multi billion in contracts awarded by the state each year.
She said:- "At a time of severe economic stress for the state, and for Irish industry, it is totally unacceptable that €3.5 billion in contracts out of the total of €12 billion awarded in 2013 were awarded to companies based outside of Ireland.
"If, as suggested in a recent report, a significant reason for failure of Irish companies to tender is lack of financial resources to bid, a way must be found to ensure they are put in a position to do so.
"It should not be beyond the resources existing between the IDA, Enterprise Ireland and the County Enterprise Boards to produce a support mechanism to ensure that Irish contracts, capable of being fulfilled in Ireland, should not be lost due to lack of ability to pitch for the business.
"A mechanism which does not contravene EU Regulations should be developed as a matter of urgency to ensure that no business which can be retained in Ireland to create vitally needed jobs is lost unnecessarily to bidders abroad", Marian Harkin MEP concluded.
Tags: