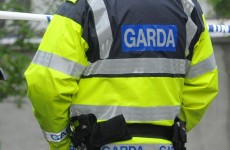 GARDAÍ are tonight hunting a gang after colleagues in the PSNI were involved in a dramatic high speed chase as part of an investigation into cross-Border criminals.
A DerryDaily.net reporter witnessed part of the chase in Derry this afternoon shortly before a car containing the gang drove across the Border into Donegal.
It's thought sharp-eyed PSNI officers saw the car in which they were travelling acting suspiciously.
Officers immediately tipped off colleagues in Donegal as the car drove off at speeds of up to 130km/hr on a five-male chase from Derry's Waterside to Muff.
A PSNI spokeswoman told Donegal Daily: "Shortly after 1.15pm today, Wednesday, 1 January Police received a report of a blue Peugeot driving dangerously in the Strathfoyle area.
"Police attended however the vehicle failed to stop.
"The vehicle was subsequently pursued by Police. The Peugeot drove into Co Donegal.
"The PSNI are liaising with the An Garda Siochana and investigations are ongoing."
At one stage three PSNI cars all drove at speed over the Foyle Bridge in pursuit of the suspects.
It's understood a Garda alert is now in operation to find the car in Inishowen.
Anyone with information – or who saw the car driving dangerously – is asked to contact the Gardai in Buncrana or the PSNI in Derry.
Tags: