A man's search for a female companion to join him for a year on an isolated island off the Donegal coast has failed.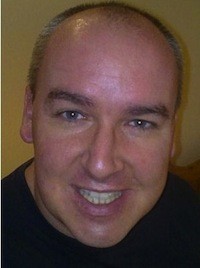 John McManus, 36, advertised for a "wife/companion" who would accompany him to the island of Inishfree in January.
McManus, from Leitrim, wanted the woman to spend the next 12 months with him while he lived off the land and wrote a book about his time.
McManus was inspired by Gerald Kingsland, whose island adventures with a partner found via an ad were chronicled in the 1980s book and film 'Castaway.'
It was later reported that McManus had been involved in a scheme in which he offered to impregnate women for their husbands.
The unemployed hotel worker offered his services in hotel sex sessions and had once advertised himself as a faith healer and as a "wizard seeking witches to join my coven."
McManus's ad attracted thousands of queries from curious parties.
But just before Christmas, he admitted defeat in his search for an island companion, saying he could not find anyone suitable who could commit for a full year and that he wasn't planning to go alone.
Tags: