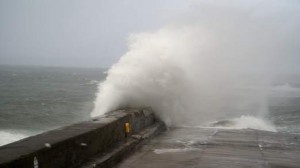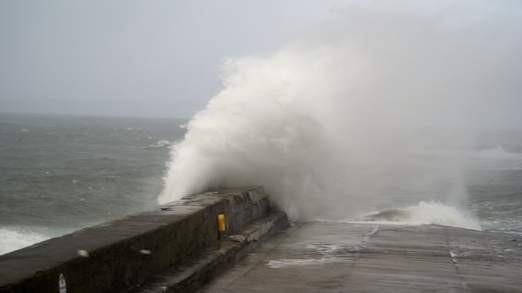 TODAY is going to be a lovely day to get out and about if you're still in holiday mode – but enjoy it while it lasts as it's just the calm before the storm.
Weather forecasters have issued advance alerts for a new storm set to hit Co Donegal tonight and into Friday – with another severe windstorm looking extremely likely this Sunday night and into Monday.
Following mild and clear weather for the most part today, things will turn nasty after dark.
Heavy rain with strengthening winds will spread from the Atlantic into southwestern and western areas during the afternoon and countrywide during the evening, turning very showery.
It will be very windy in the evening with stormy conditions likely – with a warning of possible coastal flooding due to hide tides, the strong winds and the rainfall.
Meanwhile eircom says staff are working to restore services to hundreds of customers in south and west Donegal – 10 days after they were cut off.
Said a spokesman: "More than 18,000 faults have been repaired over the past two weeks as a result of the recent severe weather before and during the Christmas period.
"We would like to reassure all customers who are currently experiencing a disruption to their telephone and broadband service that we are working as hard as possible to restore service.All available technicians have been diverted onto fault repairs and our crews will continue to carry out repair work throughout the weekend."
STATUS ORANGE
Wind Warning for Connacht, Donegal, Clare, Cork, Kerry and Limerick
Becoming stormy this evening and tonight and continuing for a time tomorrow with South to Southwest winds mean speed 65 to 90 km/hr with gusts 110 to 130 km/hr. Heavy rain, high tides and high seas also, with local flooding, especially in coastal areas.
Issued:
Thursday 02 January 2014 09:00
Valid:
Thursday 02 January 2014 17:00 to Friday 03 January 2014 14:00
Tags: