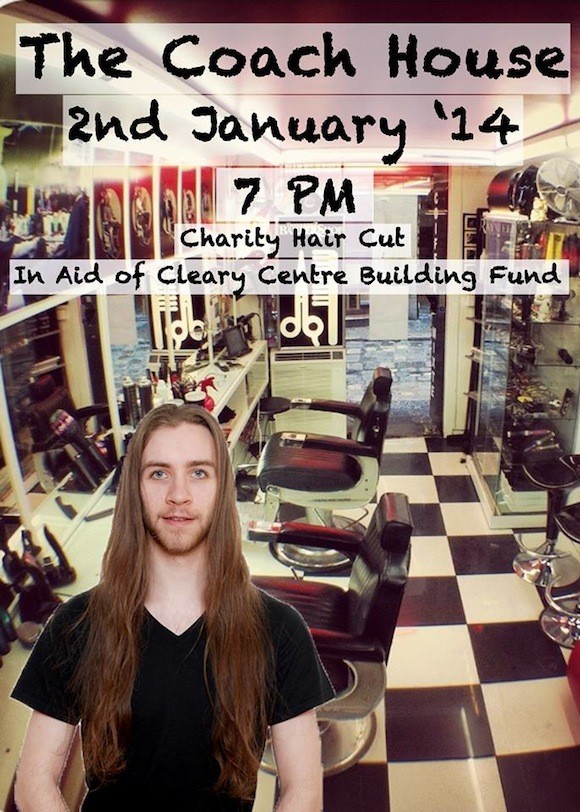 He's known for his warm personality and long ponytail but guess what? Laois man Stephen Dowling is losing the long flowing ponytail tonight, in the Coach House bar, Donegal Town, writes Paul O'Sullivan.
New Year, New Man. Stephen is getting rid of the hair and doing it for a great cause, the local (and much admired) Cleary Centre out near Lidl.
Stephen is well known in Donegal Town as a Barman and Photographer. He hasn't lost his dulcet Laois accent but he has well adapted to the Donegal ways and comes out with the odd "wee" and "wild" now and again.
"All good things come to an end. I love my hair but it's for a great cause and I've a woolly hat ordered for the reduced insulation", Stephen told Donegal Daily.
The cut hair won't go to waste either, it will be donated to the Rapunzel Foundation. Well known MoJoGoGo member Jordan Carty will be "in the mix" so it should be a good nights' entertainment.
Scissors will be out tonight – at 7pm at the Coach House.
Tags: