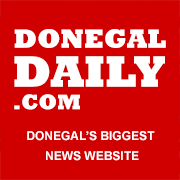 One person has died and three others injured in a road crash on the A5 this evening.
Three cars were involved in the collision which occurred at around 5.00pm on the main A5 Mulvin Road between Newtownstewart and Victoria Bridge, about three miles from Strabane.
The road will be closed overnight as a forensic examination continues.
Three other people were injured in the crash.
All were taken to Altnagelvin Hospital for treatment. Their condition is not known.
The hospital's A&E department had been told to expect a number of casualties.
Police are diverting traffic at Old Bridge Road.
Patrick Leonard, SDLP candidate in the Sperrin ward in the upcoming local government election, said he was "saddened" by the news.
He said: "This is a sad and tragic start to a new year for all those affected by this crash. This is yet another death on the A5 road.
"My party and I will continue fighting for the upgrade of this road to save innocent lives and prevent further carnage on this dangerous road."
Mr Leonard concluded: "My thoughts and prayers are with the families of all those involved. I would appeal to all motorists to drive carefully and stay safe if travelling on our roads tonight."
There have been two other road fatalities this evening.
A woman in her 60s died when her car struck a railway bridge in Paulstown Kilkenny and a man in his 60s died in a separate crash when his car struck a tractor near Thomastown, Co Tipperary.
Tags: