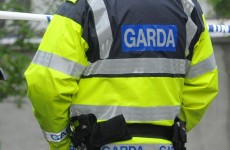 A CRIME gang behind the latest raids on homes in County Donegal escaped to Derry – once again showing how criminals are using the Border to evade capture.
One victim had her home raided in Moville at the weekend.
The thieves took valuables and the family car before ripping off the number plates and driving off.
The car was spotted at the Ture Inn driving at speed towards the Border shortly afterwards.
It's the latest in a series of incidents which rank and file Gardaí say shows they are under-resourced for dealing with Border crime.
"Co-operation with the PSNI is excellent but when a car speeds across the Border it's hard to catch them (the criminals)," said one officer.
"We need more Gardaí because what we are doing now isn't working."
The weekend raids are the latest in a series of incidents the most serious of which was an incident in Burnfoot last month.
A man who challenged thieves outside a wake suffered broken legs when they drove off with him still hanging from the side of their vehicle.
He was still clinging to the silver-coloured saloon car when the raiders sped off.
As the car drove towards the Border at speed, the driver swerved, sending the man into the path of an oncoming car.
The car was found burnt out in Derry.
So far the Mercedes stolen in Moville in the latest incident has not been found.
Tags: