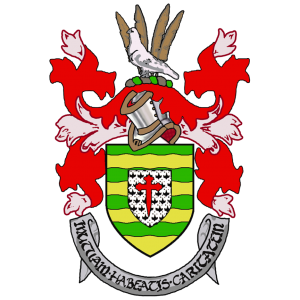 COUNTY Mayor Ian McGarvey today banned 'snide remarks' being made between councillors after the resumed budget meeting this afternoon had to be adjourned following an uproar.
When the meeting resumed shortly after 1pm, Independent Councillor John Campbell immediately called on Fine Gael to withdrawn their proposals. He said it would leave the council at a loss of €1.5million.
"The members who voted for it need to be aware they could legally be surcharged for that amount and can be disqualified from membership of the council," he said.
Sinn Fein party whip, Cllr Mick Quinn, demanded clarity from executive around the issue.
"If there is potential for surcharge against members who vote for a budget that is not balanced it requires clarity," he added.
Fianna Fail party whip, Cllr Ciaran Brogan again warned his party would not be voting for the budget until they got clarity around the issue of Irish Water.
"Water rates are due to come in by October and we don't know what it will cost for homeowners, farmers and businesses." he said.
Fine Gael spokesman, Cllr Bernard Mc Guinness, said their propsoals could be teased out with management and all other parties to make the adjustments,
"What we have here is a draft revenue budget. We will try  today to and achieve adjustments in the best interests of the people of Donegal. There is a lot of politics being played here about rish Water- that is for the political parties in Dail Eireann," he said.
"We're proposing a five per cent rates reduction. That is not proposed by management and we'll have to work with the executive to finds savings elsewhere to support hard pressed local businesses,"
"We will continue to campaign for a rates exemption for start-up businesses', but again that decision is national legislation. Our proposal to have a Donegal brand would protect local producers. Again, a central tourism fund is proper and can be achieved within adjustsments in the annual estimates book," he added.
"It amazes me that Councillor Campbell can come in here and scaremonger. We haven't heard one firm proposal from you here, all you have done is criticise others. To have the audacity to ask us to withdraw is not on and we will work with executive and other parties to try and find agreement- at least we will try," he said.
Sinn Fein Cllr Doherty, queried why Fine Gael waited '20 hours to produce a wish list' late on Monday night.
This angered Cllr Mc Guinness who said as a newly co-opted member he was 'wet behind the ears' and didn't understand the politics of the negotiations down through the years.
"I've been here many ways and all parties sit down and make their proposals. For someone to come in here and see this is not the proper way is incredulous.
"It is the way we have done it for years. It is not a wish list- it is what we want for the people of Donegal. If we can't achieve them- we'll deal with it," an irate Cllr McGuinness said.
Replying, Cllr Doherty, said he 'resented' the tone of response from Cllr McGuinness.
On behalf of the Labour Party, Cllr Martin Farren, said since he was elected in 2009 , it was the first time the budget would increase by €5million and there would be as five per cent cut in rates.
"I'd like to see a small reduction in rates by management- five per cent if possible and the increase in the Development Fund initiative of 50,000 per each of the five electoral areas," he said.
"For the people of Inishowen I also want a commitmet around the Public Service Office in Carndonagh. We've been elected to represent the people and agree a budget. We have a responsibility to do so instead of playing politics here," he added.
"There is an onus on us to pass a budget. Common sense should prevail and we should be working to get agreement," he adddd.
As Cllr Brogan was about to speak, Cllr Frank McBrearty, made comments in the direction of the Fianna Fail benches.
Cllr Brogan, said "it was a shambles that members of his party were being subjected to allegations and comments across the floor."
Cllr Brogan and if they continued he warned he'd be calling for the gardai to be brought into the chamber 'to protect his members'.
"It is a shambles what is going on here," he said demanding a ten minute adjournment.
"It is not good enough," he added.
On his return to the chamber, Mayor Ian McGarvey said: "We have spent three days and we have made no progress whatsoever and we owe it to the people of Donegal to be big enough to sort this out. The money won't change.
"I will not allow any snide remarks being thrown across the chamber. If people are speaking they must be allowed to finish what they are saying."
The meeting was adjourned until 4pm to allow inter-party discussions.
Fianna Fail is trying to prevent the handing over of €352 Million worth of assets to Irish Water.
Tags: