A man who caused the collapse of a trial after he failed to turn up as a witness has been warned he faces going to jail or being fined if he does not comply in future.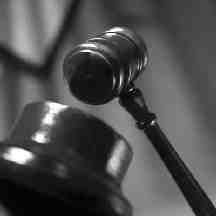 Conor Kelly appeared at Buncrana District Court today charged with being in contempt of court.
He was due to give evidence in a trial of a man charged with dangerous driving but because he failed to do so, the case collapsed.
Kelly, who runs PC Repairs at St Mary's Road, Buncrana, told the court that he was self-employed working with computer repairs and could not get off work.
Garda Patrick Henry told the court there had been some confusion and that he believed Kelly was due to appear at 2pm on the day of the trial.
Judge Paul Kelly said it was Kelly's civic duty to appear in court.
"It is not a satisfactory answer to say that you were working on the day. A trial could not go ahead because you were not here," he said.
Judge Kelly added that the result was an expense which had to be met by the taxpayer.
However, he said in light of Garda Henry's evidence, he would dismiss the case.
He warned Kelly to ensure he appeared again if he was ever a witness in a court case.
Tags: