2014 hails the new beginning of an exciting new radio station for the Finn Valley.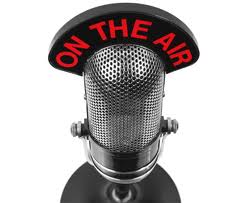 Broadcasting from the CPI Centre in Castlefinn, they have two new state of the art studios.
The new community radio station will be known as Finn Valley FM and will broadcast to the Finn Valley area, and is already streaming on the World Wide Web. The feedback so far has been phenomenal.
Patrick Burns with a new team of committee members and presenters are working hard with the broadcasting authority of Ireland (BAI) in Dublin to get the new station up and running on the fm dial.
The presenters host an array of different shows with many years experience in broadcasting. Finn Valley Fm are currently streaming on the internet. You can tune in online on mixlr, shoutcast or music goal. You can also keep up to date on Facebook and Twitter.
This unique new station will cater for all age groups and music types. Finn Valley Fm are currently recruiting new presenters and news readers.
If you think you can play a part in this new radio station please get in touch. Contact number 087 761 75 22
A launch night with the stars and an open day will be taking place shortly, your support would be greatly appreciated. Stay tuned for more information on www.finnradio.com
"Exciting times lay ahead of radio listeners in East Donegal"
Tags: