Today, Saturday, is the 75th anniversary of the apparitions at Kerrytown when several members of the local Ward family reported seeing images of Our Lady and the Holy Family on a rock face near their home at Kerrytown, about two miles from Annagry.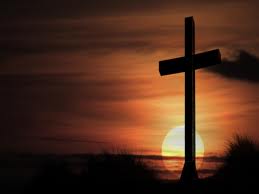 Like many other places where apparitions have been reported, Kerrytown has not been without its critics, but it has stood the test of time.
Many people still come to meditate and pray at "the Rock" as it is known. Over the years visitors have come in huge numbers from near and far with a particularly strong following from Dublin and Northern Ireland.
It was never formally recognised by the Church, and one former priest in the Annagry Parish was even quoted at the time as saying: "there never was a Kerrytown and their never will be a Kerrytown."
In October 2009 Bishop Philip Boyce declined to comment after 14 pilgrims claimed to have witnessed crosses in the sky and also said the statue of Our Lady on the rock face turned life-like and shed tears.
The group visited the shrine at Kerrytown after Dublin spiritual healer Joe Coleman predicted Our Lady would appear on a specific date. Mr Coleman claims to have witnessed apparitions of Our Lady on a number of occasions.
There is no formal event advertised to commemorate the 75th anniversary but it is expected that pilgrims from all over the country will travel to Kerrytown today, Saturday and over the weekend.
One member of the family who reported the apparition in 1939 still resides in the locality.
Tags: