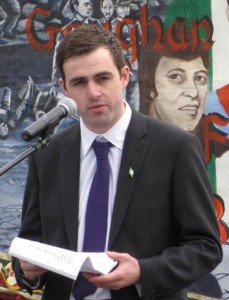 THE leader of Sinn Fein on the county council said they had been 'frog-marched' into the vote – and was angry that an adjournment hadn't been granted.
Fine Gael, Labour and the independents saw the opportunity to strike when Cllr Donaghey failed to show for the vote.
Cllr Mick Quinn said his party's mandate was ignored and they were not given a chance to discuss the figures.
Party colleague Jack Murray said it looked as though Fianna Fail would go through with the vote "all week but it didn't end up that way."
He said he was shocked and disappointed with the outcome.
Cllr Quinn said his party wanted to send a clear message to the Government.
"People talk in this council about the forgotten county but it has been fed the crumbs from the Dublin table and we had the opportunity to force the Minister's hand," he said.
"When your neighbours have their water meters fitted," said Cllr Quinn pointing at Fine Gael, "you have accepted that."