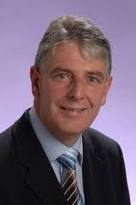 Sinn Féin whip on Donegal County Council, Cllr Mick Quinn, has expressed his disappointment at the decision reached by his fellow councillors tonight.
Cllr Quinn said that it was a missed opportunity to finally make a stand for the people of the county who are suffering from continued austerity.
Cllr Quinn said: "I am extremely disappointment that the much anticipated stand against cutbacks in Donegal has been wasted.
"I am mystified as to what has changed since last Tuesday when the budget was rejected by Sinn Féin, Fianna Fáil, and Cllr Campbell.
"The u-turn by some councillors gave the government parties the opportunity they needed to enforce a deeply unfair budget and save face for Minister Phil Hogan.
"I am further disappointed at the nature of the vote as the Fine Gael/Labour/Independent grouping blocked any opportunity to debate their proposals or question their vague plan to raise hundreds of thousands of euro through 'increased targets'.
"Many people will interpret this as a reckless and desperate attempt to save their own skin at any cost.
"As local representatives we were mandated, when elected, to represent the people of Donegal; young, old, sick and suffering. We were not elected to pass a budget for the sake of passing it.
"This budget is wrong for the people of Donegal as we will not be able to provide basic services; particularly for the most vulnerable in our society."
Tags: