The 2014 Mary From Dungloe International Festival Committee has been announced.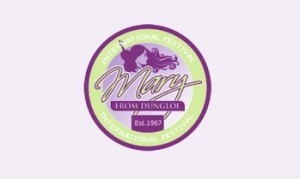 The new committee for the upcoming summer festival is Paul Martin, Chris Boyle, John Martin Mc Cauley, Deirdre Wilson, Nuala Bonner and Laura Cannon.
The 2014 Mary from Dungloe International festival is due to take place between 26th July until the 4th of August.
The new Committee which was elected at the last public festival meeting in Dungloe is focused on doing what's best for all ages of the community in Dungloe and for the great followers we have each and every single Year.
Fundraising events for the festival will begin with the re-launch of the festival's annual weekly table quiz league held each Thursday night in Dungloe beginning on the 23rd of July in The Bay View Bar, Dungloe and more fundraising events are to be announced as we get closer to the festival.
A committee spokesman said "We are all so excited and delighted to be working together to make the festival better than ever. We are looking for plenty of opinions and ideas from the public such as who and what they would like to see at the Mary from Dungloe.
"We want to give the great people who have supported the Festival for countless years what they deserve and that is just simply the best of entertainment."
The public is now being urged to join the festival committee in Ionad Teampeall Croine on Friday 24th Jan for a brainstorming workshop of what old and new events we can bring and make better at the festival and we look forward to seeing as many people as possible there!
Be sure to check out all updates, news and acts when they are announced of The 2014 Mary From Dungloe on Facebook at www.facebook.com/maryfromfungloefestival
Tags: