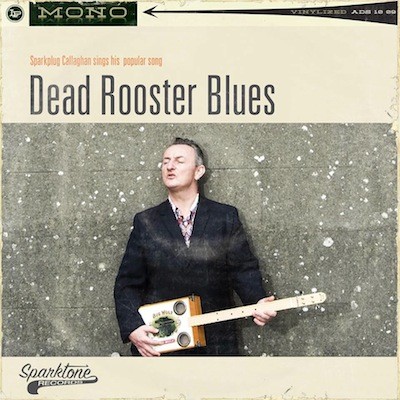 One of Donegal's finest performers is looking for your help!
Little John Nee, one of Ireland's most authentic and original storytellers and musical performers, has recorded an album of songs from several of his theatre shows with The Caledonia Highly Strung Orchestra.
A mixture of comic blues and haunted ballads, featuring songs from 'The Derry Boat' 'The Mental', 'Dead Rooster Blues' 'Sparkplug' and others.
Top musicians such as Christy Moore and American country and folk legend John Prine have long been singing Little John's praises.
Moore said "I have long since loved Little John's work. From Spanish Point to Inis Mor from Ballymun to Carnsore I have marvelled at the art of his performance. I eagerly await his debut album" and Prine also commenting how he "eagerly awaits his debut album."
Now though Little John needs you to visit his Fund It site where you can pledge money to order a copy of his album 'Songs from the Lough Swilly Delta' and help him release what promises to be one of the albums of the year.
To order a copy or find out more visit here http://fundit.ie/project/songs-from-the-lough-swilly-delta
A sample of one of the songs from Little John's album http://www.youtube.com/watch?v=uydhZ93C3dM
Tags: