A number of workers have been questioned by Department of Social Welfare officials who raided a construction site today.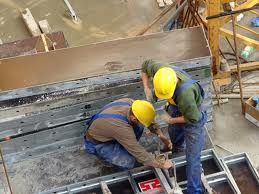 The official inspection was undertaken by a number of social welfare inspectors on a site which is currently under construction.
The raid took place on the site in Letterkenny earlier this morning.
It is understood the inspection was part of ongoing investigations into social welfare fraud.
Details of a number of workers were taken on site.
It is understood the operation lasted more than an hour.
The site is under construction for a number of weeks and contains a number of sub-contractors.
Tags: