Somebody in Carrigart has got off to the perfect start to the New Year after scooping €60,000 on the Tele Bingo gameshow.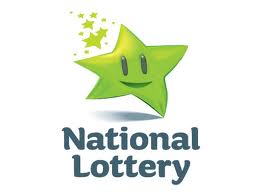 The winning ticket was bought in Boyce's Centra store but so far nobody has claimed the prize.
The winning ticket was drawn on yesterday's live television draw on RTE.
A spokesman for the store said that nobody has yet come forward to reveal their identity.
"They won't be able to retire but it's a lovely sum of money to win , especially at the start of the New year.
"It will pay a lot of bills and there will be a nice few euro left over for a holiday or something like a new kitchen.
"Nobody knows who won it as nobody has come forward to claim it.
"But we're delighted for them and we hope they spend the money wisely and it brings them plenty of happiness and enjoyment," said a spokesman.
Tags: