A total of 220 new jobs were created in the Donegal Gaeltacht in 2013, the annual report of Udaras na Gaeltachta has revealed.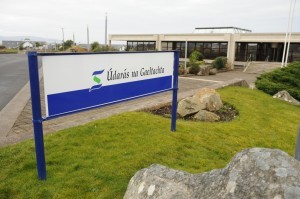 There were 1,942 full-time equivalent jobs in Údarás-supported companies in the Donegal Gaeltacht at year end.
When job losses are taken into account, there was a net gain of 64 new jobs, an increase of 3.4% on the previous year.
New jobs were created in companies throughout the Donegal Gaeltacht, such as Randox Teo, An Clochán Liath; Arán Ard Teoranta, Ard a Rátha; Comhlacht Iascaireachta Fánaid Teo, Fánaid; Faisc Miotail Éireann Teo, and in new projects such as Mobileonix Teo and Millíní Adhmaid Dhún na nGall Teo which are located on the Gaoth Dobhair Business Park.
Companies operating in the tourism, construction, services and manufacturing sectors shed jobs throughout the year.
An tÚdarás approved a significant number of new projects with an anticipated total investment of over €11 million, which are expected to create 246 new jobs when fully operational.
A total of 296 people were employed in social employment schemes in the Donegal Gaeltacht at the end of the year. These schemes are managed and administered by Údarás na Gaeltachta and funded through the Department of Social Protection.
Other Developments
A number of Údarás properties were refurbished and upgraded during the year. An Marglann (the old mart) in Gleann Cholm Cille was redeveloped and leased to Cairdeas na bhFidléirí, who plan to develop a traditional music interpretive centre that will focus on all aspects of traditional Irish music, song and dance from Donegal.
Refurbishment work began on an Údarás-owned premises in the Gaoth Dobhair Business Park which is being redeveloped to include three modern enterprise units, aimed at attracting enterprises in the medical devices and internationally traded services sectors. The promotional DVD for Áislann Ghaoth Dobhair was produced and will be used as a marketing and sales tool to attract businesses to locate in the Áislann.
A Development Plan for Baile na Finne
A five-year development plan was prepared for greater Baile na Finne area during the year. The purpose of this plan is to set out a development programme for the area for 2013-2017.
ConnectG / CeangalG
A new project called CeangalG commenced in 2013. The project, which is located on the Gaoth Dobhair Business Park, is a cross-border project, funded by the Interreg IVA Programme and operated by An tÚdarás in conjunction with Sabhal Mór Ostaig in Scotland and Cultúrlann McAdam Ó Fiaich in Belfast.
The aim of the project is to encourage and strengthen co-operation between public sector agencies in the border regions of Northern Ireland, Ireland and Scotland and it places a particular emphasis on supporting enterprises that make use of Irish and/or Scottish Gaelic languages.
Interreg ' Innovation and Growth Programme'
Initiatives under the Interreg IVA 'Innovation and Growth Programme' continued during the year. The programme, which is led by Údarás in co-operation with the North East Partnership, assists participating businesses in identifying strategic overseas partners and growth potential in international markets. There are 24 participants from Donegal businesses taking part in the 3 year programme.
Tags: