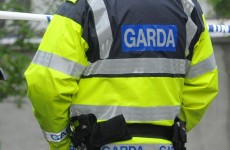 GARDAÍ are investigating a Chinese mafia link to a massive drugs bust in Ballybofey.
Officers seized an estimated €360,000 worth of cannabis during a raid in Navenny Street in the town on Tuesday evening.
All four people arrested at the scene are Chinese nationals; one a woman in her 60s, two women in their 20s and a man in his 30s.
The Letterkenny Drugs Squad was involved in the operation.
None of those arrested could speak English and interpreters had to be hired to process the prisoners at Letterkenny Garda Station.
Those arrested are the latest Chinese suspects to be detained by gardai in Donegal in recent months.
Officers believe Chinese mafia – or triad – gangs are behind a the increasing number of grow houses being found across the county.
Often those found tending the plants are themselves victims of human trafficking and slavery.
The Garda National Immigration Bureau has been informed of the latest arrests.
You can read how Donegal Daily broke the story of the arrests on Tuesday evening here:
https://www.donegaldaily.com/2014/01/21/breaking-news-3-women-held-as-donegal-gardai-in-massive-drugs-bust/
Tags: