Patients were once again forced away from Letterkenny General Hospital overnight.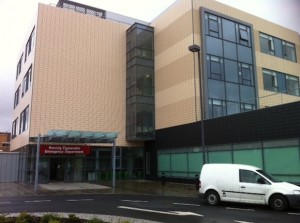 Ambulances looking to be admitted to the hospital were diverted to Altnagelvin in Derry and Sligo.
A source said the hospital was extremely busy as was the A&E department.
A decision was then made to divert all incoming ambulance patients to the other two centres.
However, the situation was not as bad as last week when doctors were forced to treat patients on trolleys in corridors.
Tags: