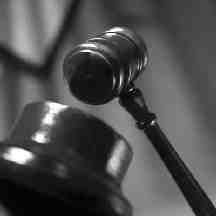 A JUDGE has ordered probation reports on two women whose behaviour outside a Co Donegal nightclub forced Gardaí to escort their victims to a bus so they could escape the melee.
Judge Paul Kelly made the order after hearing about an incident on the Ramelton Road in Letterkenny in the early hours of the Sunday before last, January 12.
Inspector Goretti Sheridan told the local District Court that Gardaí were forced to arrest Anna and Sarah Doherty after the incident.
Anna Doherty, who is 27 and from 3 Manor View Park in Letterkenny, was arrested at the scene and charged with using threatening and abusive behaviour and failing to comply with the direction of Gardaí.
"Miss Doherty was pulling another female by the hair and at one Sgt Siobhan Mollahan had to escort a number of women away from the scene onto a bus for their own safety," said the inspector.
"Miss Doherty had had to be restrained. she was arrested and gave a false name and address and she continued to be aggressive towards Gardaí when she was in custody at Letterkenny Garda Station.
Anna Doherty, the court heard, had previous convictions for a Section 2 assault; public order offences and drink driving.
Judge Kelly asked her what she was doing on the night of her arrest.
"I don't remember very much," she said.
"I'm not surprised," replied Judge Kelly, "You have a tendency to do these things when you take far too much drink. You obviously have a drink problem."
He adjourned the case until March 20 asking for a probation and community service report.
"Thanks judge," replied Ms Doherty.
Inspector Sheridan said that the next case, of Sarah Doherty Glenmacquinn, Letterkenny, was linked to the same incident.
The 26-year-old was charged with using threatening and abusive behaviour in a public place.
Inspector Sheridan said she too had been seen fighting on the street outside Pulse nightclub and was seen pulling someone's hair.
Judge Kelly asked Sarah Doherty why she was involved in the row.
"I don't go out very often," she replied.
The judge asked for similar reports for her and adjourned her case to the same date.