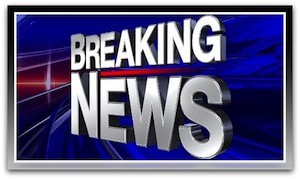 MET Eireann has issued an urgent Orange Alert weather warning for Donegal and western counties.
It applies from 11am today – and will continue until early on Monday.
The warning comes after a similar warning from Donegal County Council yesterday.
Gardaí say driving conditions today are "appalling" as the county is hit with torrential downpours, driven by strong winds.
Officers have already dealt with a traffic collision this morning outside Letterkenny.
ESB is warning customers that supplies could be hit in the high winds later today. There are already widespread power cuts hitting, with homes in Sligo and Galway affected.
If you have updates, please send them to info@donegaldaily.com.
The full STATUS ORANGE alert is here:
Wind Warning for Donegal, Galway, Leitrim, Mayo, Sligo, Clare, Kerry and Limerick
There will be some extremely windy, blustery conditions at times during the rest of this weekend, with winds gusting between 100 and 130 km/h at times – highest in coastal areas. The wind direction will be mainly southwest to westerly, but will be southerly for a time later tonight. An additional hazard will be high seas and waves, which will be highest during Sunday afternoon and Sunday night. Occasional heavy, squally, thundery downpours of rain will occur at times too. Some flooding is possible also.
Issued:Saturday 25 January 2014 10:00
Valid:Saturday 25 January 2014 11:00 to Monday 27 January 2014 09:00
STATUS ORANGE – Weather Warning – Be Prepared
This category of ORANGE level weather warnings is for weather conditions which have the capacity to impact significantly on people in the affected areas. The issue of an Orange level weather warning implies that all recipients in the affected areas should prepare themselves in an appropriate way for the anticipated conditions.
Tags: