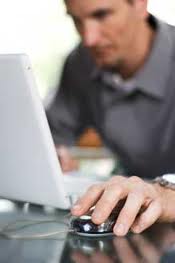 Computer security flaws are becoming apparent as Microsoft's own dead line of April the 8th 2014 approaches.
Windows XP is one of Microsoft's oldest and most widely used Operating systems.
Windows XP has been in use for over 12 years now and Microsoft has finally decided to call it a day and end support updates for repairing security flaws and weaknesses that Viruses and Hackers can use to infect your computer.
Donegal based I.T. Support Company Techie2u warns that there are viruses that can record every word you type on your keyboard, including credit card numbers, personal and financial information and forward it to criminals.
Some new viruses released in 2013 can even encrypt or lock every single file on your computer without much hope of ever being able to recover that information or even open it again.
Since 2001 security weaknesses in XP have been discovered and a continuous process called "patching" has been taking place.
On April the 8th Microsoft have stated that they will no longer be releasing patches to fix XP, which means a much greater risk from Viruses, Hacking and Data theft.
Data theft can be a serious issue for any Business with XP on their office computer, especially if it contains employee information or even sensitive Business information.
Business owners under Irish Data protection laws have a duty of care to safe guard the protection of their employee and client information.
The good news is that many Windows XP Computers can be upgraded to run newer, faster and much more secure Operating Systems such as Windows 7.
Techie2u Mobile Computer Repair's can help advise you on your move to safer and faster systems and plan out your move to reduce the risk from Viruses and Data loss during transfer.
For more info contact Brian on 086 3756907
Tags: